Photo editing
Price: Free for basic or $19.99 USD/year for VSCo membership with additional features
VSCO is one of the original and most popular mobile photo-editing apps. It's so popular, in fact, that nearly 195 million Instagram posts feature the #VSCO hashtag. The free version comes with 10 presets that make your phone-shot photos look like they were captured on film, along with photo-editing tools like contrast and grain.
2. Snapseed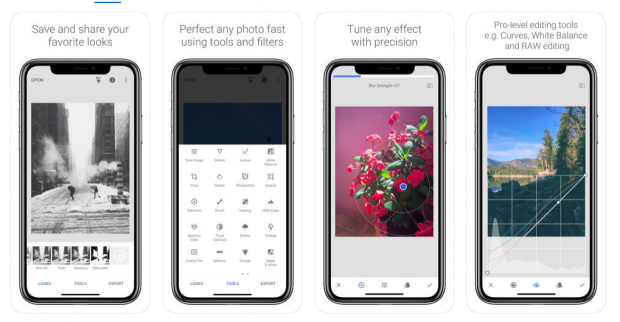 Developed by Google, this precision photo-editing Instagram app works on both JPG and RAW files, making it a powerful tool for professional photographers. Beyond filtering your photos, you can perform serious photo-editing tasks like removing elements (or even people) from the photo, adjusting the geometry of buildings, and using curves to control the brightness of your image.
3. A Color Story
Price
: Free with limited features, or $24.99/yr for full access to all filters, effects, and tools
Download
:
iOS
or
Android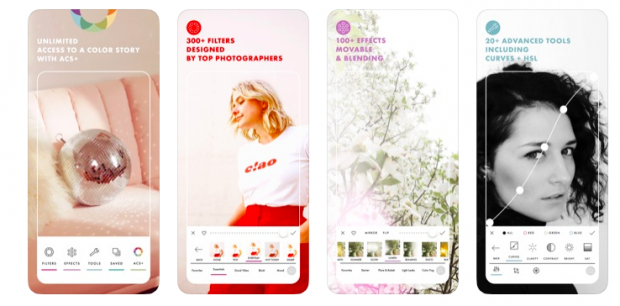 Having been named both "Best New App" and "App of the Day" by Apple, A Color Story offers filters and presets designed by professional photographers and influencers. There are also some advanced editing tools, and you can create and save custom filters to develop a unique brand look. Grid planning tools help you ensure your entire Instagram grid is unified and cohesive.
4. Priime
Price
: $2.99, with in-app purchases for additional presets
Download
:
iOS
only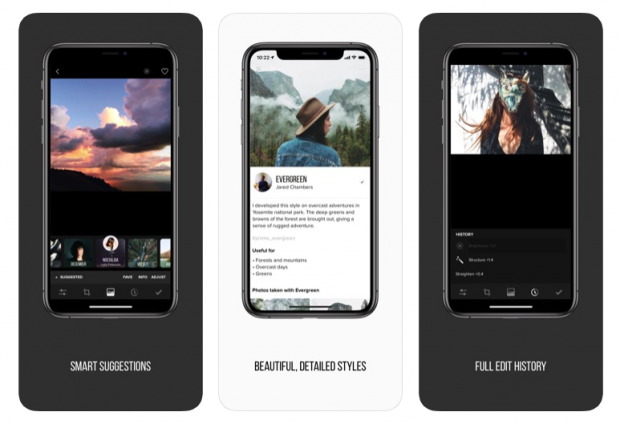 If you need a high-end, professional-grade editor that can tackle RAW and non-RAW photos, consider Priime. This powerful Instagram app delivers more colors as well as maximum resolution to your saved photos. It also edits live photos, meaning the same effects are applied to the motion portion.
Not a post-production expert? No problem. Priime provides smart style suggestions based on a photo's unique colors, content, and format.
Layout and design apps
5. Layout from Instagram
Developed by Instagram, Layout is a feature-rich, super-simple photo mixer that instantly "lays out" up to nine photos in various combinations to form a collage. You can pick photos from your camera roll or shoot as you go with the built-in photo booth. Then it's a matter of adjusting the dimensions of each box, adding filters, and uploading.
6. Adobe Spark Post
Price
: There's a free starter plan that includes basic features. Paid individual ($9.99/mo) and business ($19.99/mo) plans offer more features and collaboration functions.
Download
:
iOS
or
Android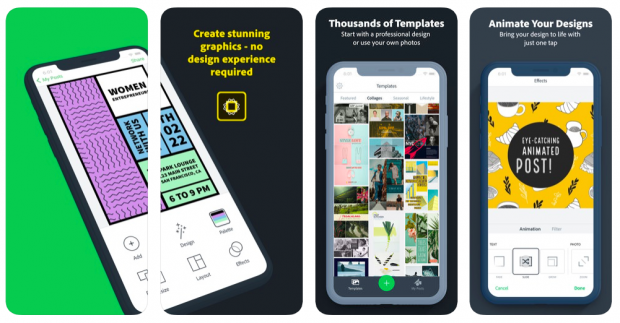 Combine your photos with Adobe's layouts and fonts to create creative graphics perfect for sharing on Instagram. If you're lacking photos of your own, you can also select from thousands of free images directly within this Instagram app. You can also create graphics that incorporate no photos at all for an eye-catching way to share text-based posts on a visual social network.
7. A Design Kit
Price
: Free with optional in-app purchases for extra features.
Download
:
iOS
only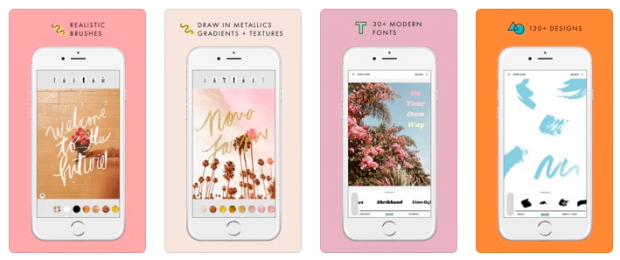 From the makers of A Color Story, this design Instagram app is packed with fonts to customize your posts. It's also it's got loads of unique stickers specially made for the app by talented illustrators. Perhaps most importantly, it's got a ton of brushes, from markers to pencils, so you can get on trend by drawing on your Instagram photos.